Christmas Tree Fundraiser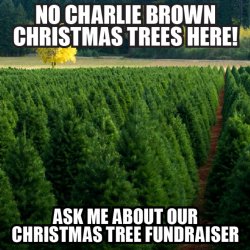 What

Christmas Tree Fundraiser

When

11/15/2020
All Tribes Charter School fundraiser.
We are selling fresh, beautiful Christmas trees straight from a snow-covered farm in Oregon! These trees are different than what you would find in your local tree lots as they are fresh cut, premium nursery quality trees!
If you plan to purchase a tree this year, please consider getting one from us. You will be supporting our school, All Tribes American Indian Charter School and gifting yourself the Spirit of Christmas!
Simply go to the All Tribes Charter Christmas Tree fundraiser website to start your order:
https://fundraiser4us.com/zz/AllTribesCharter
- Delivery Day is Friday, Dec. 4.
- Delivery Address: 34320 Valley Center Rd., Valley Center, CA 92082
- Pick up time on Friday, Dec. 4th is from 9 am to 3 pm.
- Order before Nov 17.
If you have an artificial tree or would rather not have a tree, we offer an option where you can donate a tree to our Soldiers teaming with the "Trees for Troops" Program! You can customize a special "Christmas greeting card" and it will be affixed to the tree in Oregon and shipped directly to a Soldier and their family!
Thank you so much for supporting All Tribes Charter School. May the Spirit of Christmas be with you all year!
Copy to Google Calendar
•
Download iCal Event